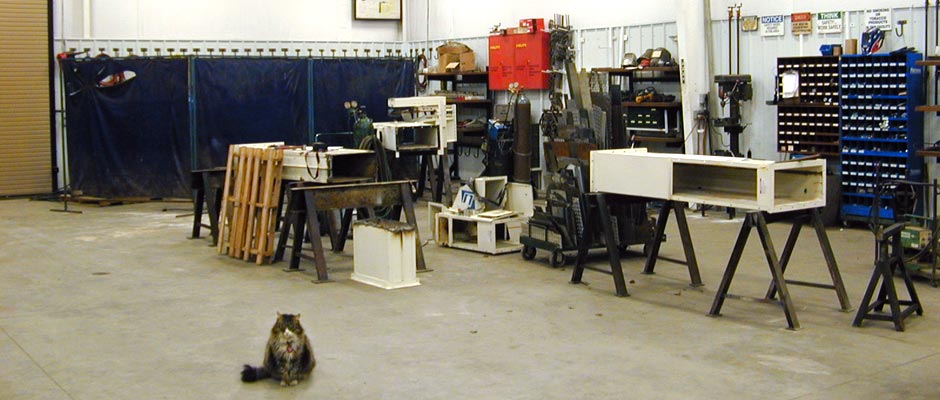 Hours:
Monday - Friday 8AM — 4:30PM
Saturday 8AM — 12PM
By Appointment
Address:
127 Livingston Road
Crossville, TN 38555
Phone:
Direct: (931) 484-5030
Fax: (931) 484-2251
Our Story
River Bend Service (RBS) began in 1976 when Philip Bodanza opened a small steel shop in upstate New York. For nearly 25 years, RBS provided an array of certified welding services as well as custom fabrication and erecting of structural steel. RBS was placed in "hibernation" from 2000-2004 while Philip completed his Bachelor of Science degree in Geosciences at Purdue University and his Master of Science in Industrial Administration from Purdue University's Krannert School of Management. In August of 2004, Crossville, TN was chosen as the new home of River Bend Service.
A 4-acre piece of commercial property just blocks from the downtown area was the recipient of a fresh business approach. In March of 2006, RBS began removal of grain bins damaged during the hail storm of 1990, for which it received the City of Crossville Beautification Award. In 2008 a CNC plasma cutting machine and CAD engineering capabilities were added in order to raise the level of steel service. Today, a reclaimed 2000 square-foot block building houses RBS while a renovated 7500 square-foot warehouse is leased to a granite and tile business. River Bend Service continues to grow by offering a partnership in solving problems and serving the needs of both commercial and residential customers across the Upper Cumberland Region.
Shop Cats
River Bend Service is helping to control the feral cat population in Crossville by capturing wild cats on the property and taking them to the Upper Cumberland Veterinary Clinic for spaying/ neutering. We release them back on the property, where they continue to hunt and take care of themselves without the pressure of reproduction.